THE INNOVATOR'S
GARAGE
BACKGROUND
The industrial structure of the world is in a dramatic revolutionary period with rapid advancement in the development of technology and utilization of AI, IoT, robots, big data, etc., followed by the creation of a succession of new business models.

It is essential to enhance innovation further by combining different fields and to create new industries so that Central Japan, which has developed as a home to the manufacturing industry, can develop further without falling behind the trends of the times.

Central Japan Economic Federation carries out activities in collaboration with organizations from various industries, academia, and governments for continuous improvement and enhancement of innovation systems in Central Japan.

In July 2019, Central Japan Economic Federation and the City of Nagoya launched "Nagoya Innovator's Garage" to provide a place for entrepreneurs and enterprises to cooperate in creating new businesses and industries.
In addition, a new Annex floor opened in July 2022 to further increase the enthusiasm and expand the range of activities. Three years after establishment of Innovator's Garage, Central Japan is entering a new stage.

Offering various events and programs throughout the year, Innovator's Garage will be a platform which energizes and accelerates innovation in Central Japan.
DISCOVER
THE INNOVATOR'S GARAGE
NEW BUSINESS CREATION
As an innovation hub in Central Japan, Innovator's Garage provides a new human network and community venue through participation in its variety of programs.
Also, with the co-creation space being used as a "hangout" for corporate new business developers, startups, entrepreneurs, and budding entrepreneurs, mentor support is available for early scale-up from business idea generation to refinement of business plans.
Through collaboration between industry, government, and academia, the Garage will form an innovation ecosystem that nurtures startups and transforms companies in Central Japan.
CO-WORKING SPACE
Free address: all the members can use everywhere in the Garage if there is no event in a specific area.
Free 3 visitors with 1 member : all members can bring 3 visitors for a meeting and they can use the Garage 3hrs without fee.
INNOVATION EVENT
Event production: all members can create innovation events in the Garage from, a few to more than 200 attendees, in proportion to the member status.
JOIN THE PROGRAMS
DISCOVERY
CO-CREATION/EXECUTION
CENTRAL JAPAN INNOVATION ECOSYSTEM
Nagoya Innovator's Garage defines the sustainable structure and the co-creation's new business/dramatic improvement as the Central Japan innovation ecosystem, It continuously prepares the various types of PROGRAMS that circulate in this ecosystem.
4F FLOOR MAP
Wi-fi connected
Barrier-free slope available
Main Uses of 4F
Various programs, participation in events, organizing your own events
Members' co-working space and use for meetings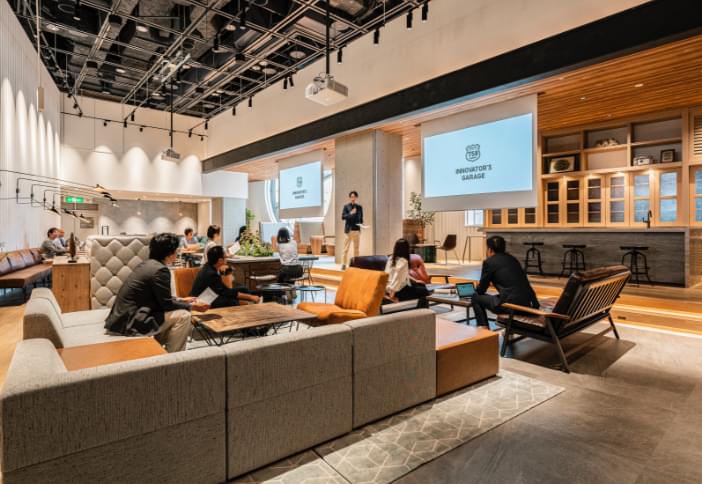 1
Collaboration Area - East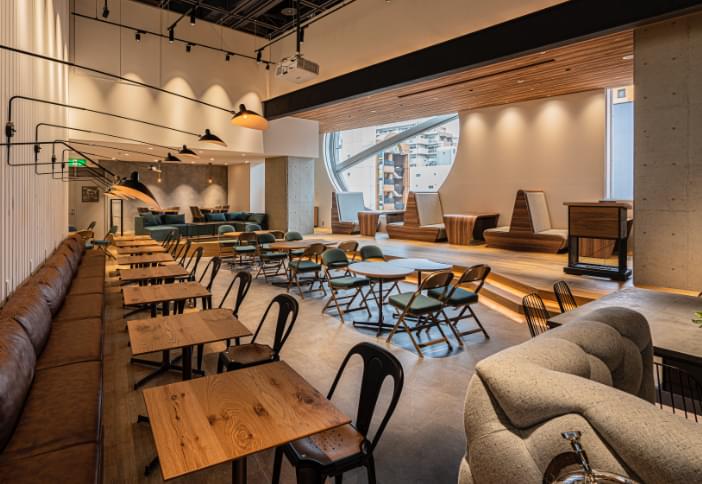 2
Collaboration Area - West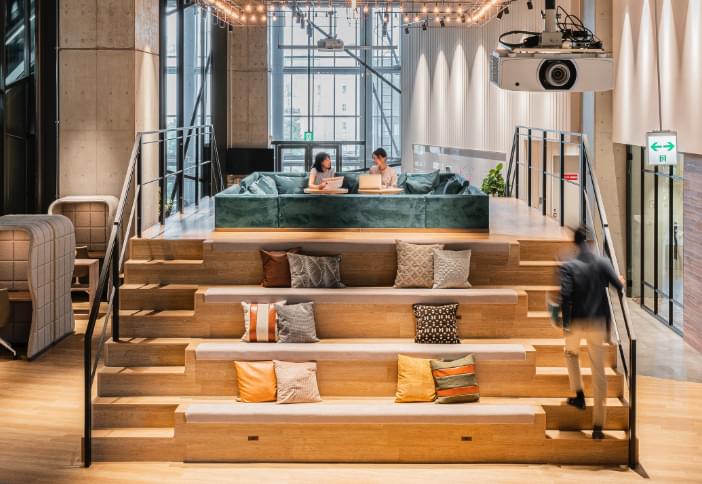 3
Tiered Seating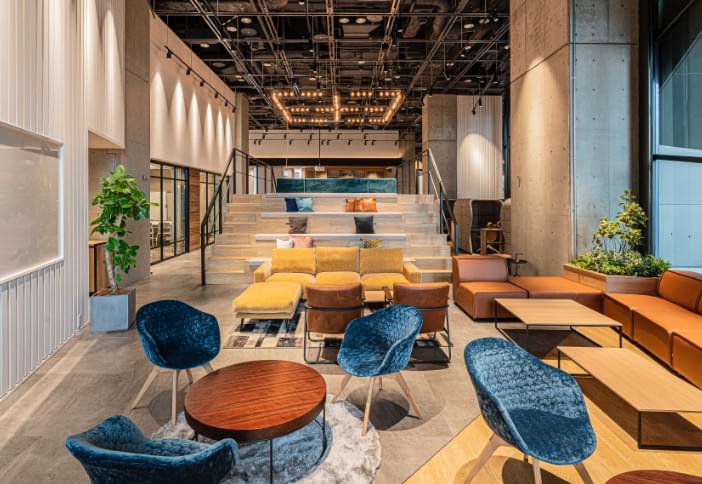 4
Presentation Area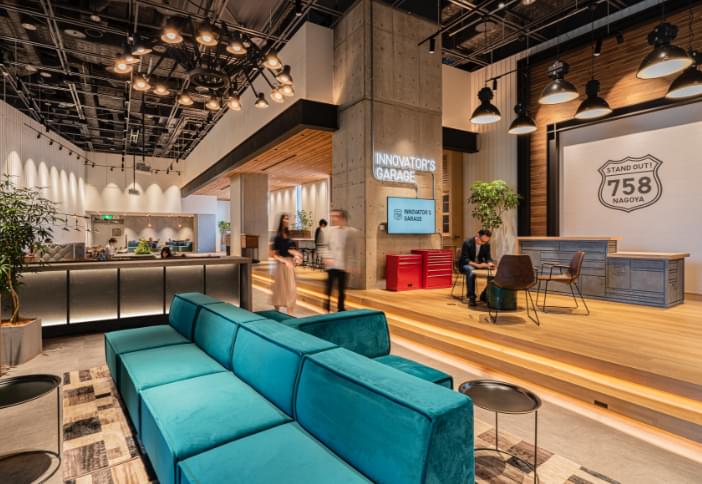 5
Reception Area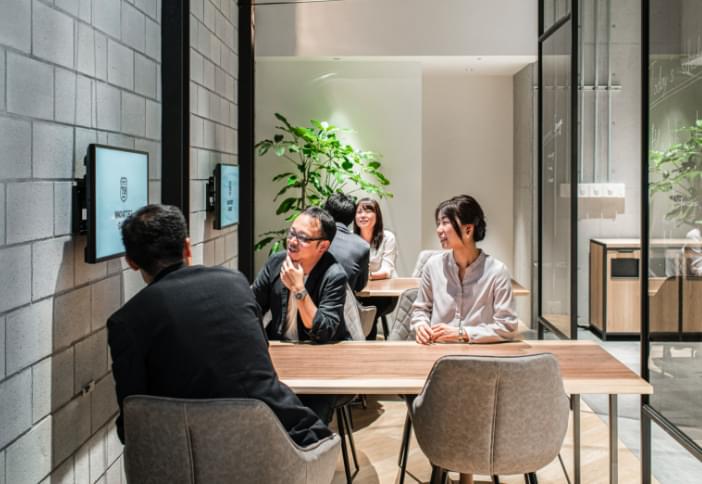 6
Meeting Area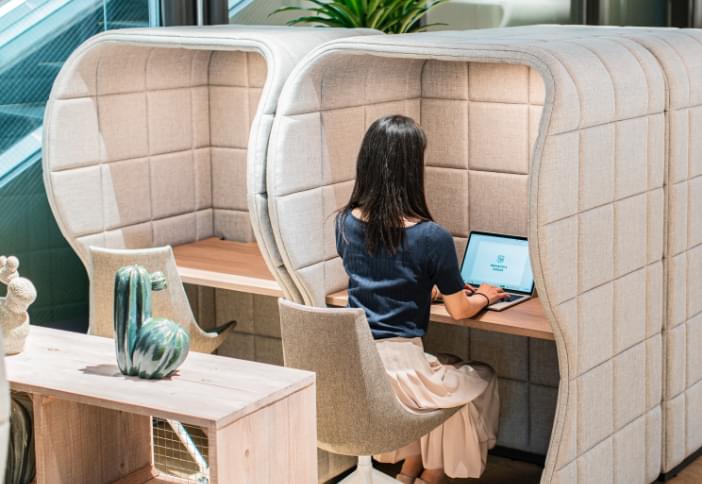 7
Focus Area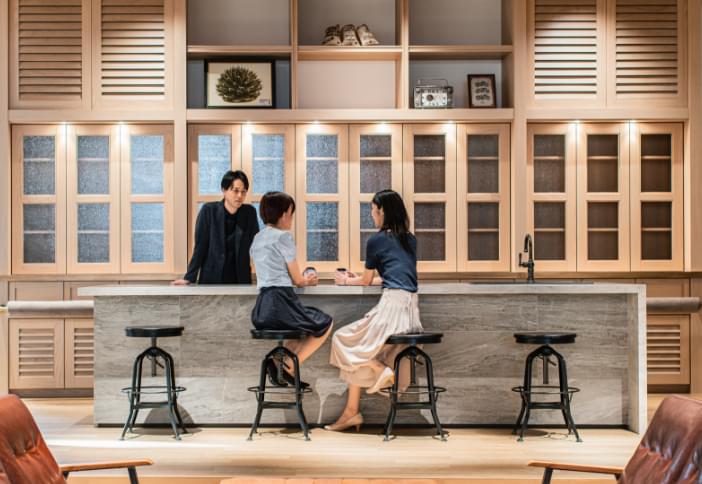 8
Open Kitchen
3F Annex FLOOR MAP
Wi-fi connected
Barrier-free slope available
Main Uses of 3F Annex
Co-creation space with accommodation for people involved with new corporate business, entrepreneurs, and budding startups
Mentoring in various fields
Temporary co-working space when events are held on 4F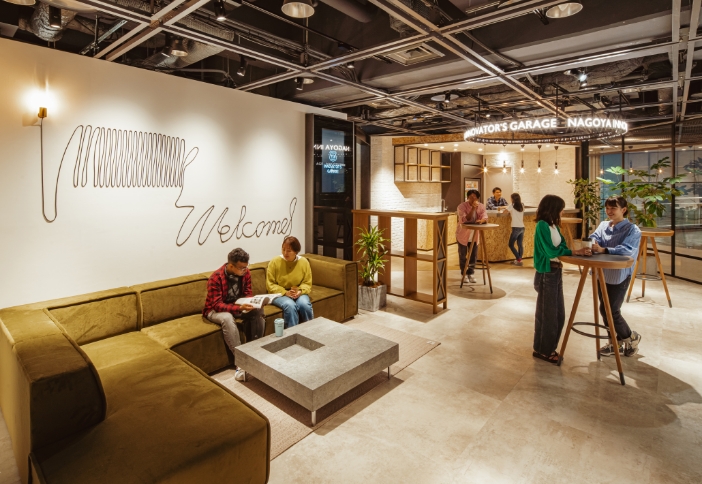 1
Chat Zone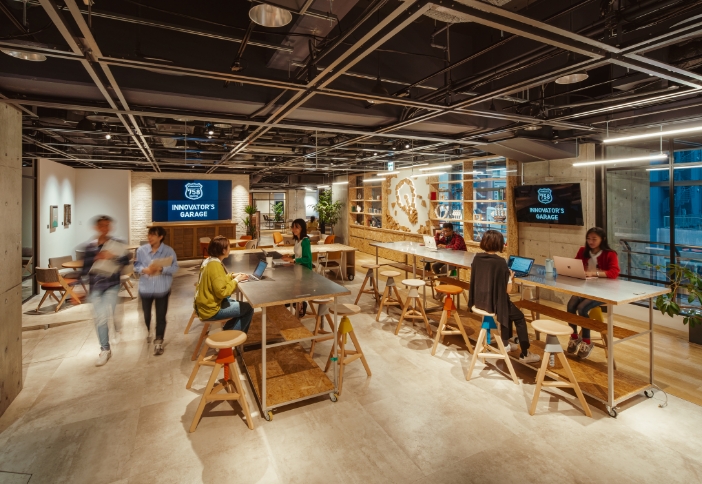 2
Co-Creation Zone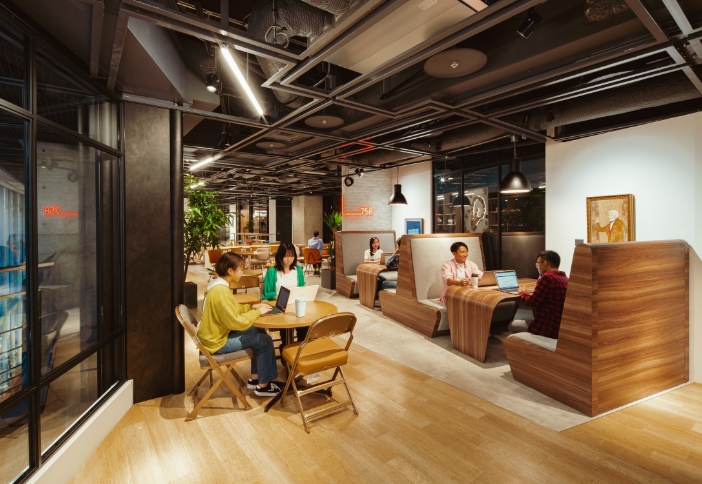 3
Mentoring Zone
PRICING
| | | |
| --- | --- | --- |
| MEMBER STATUS | ANNUAL FEE | NOTE |
| Private | 60,000JPY | Over 18 years old |
| Corporate | 360,000JPY | i.e. Corporation, Foundation |
MEMBER
STATUS

Private

ANNUAL
FEE

60,000

NOTE

Over 18 years old
MEMBER
STATUS

Corporate

ANNUAL
FEE

360,000

NOTE

i.e. Corporation,
Foundation
There is a examination of entrance
qualification for each status.
ACCESS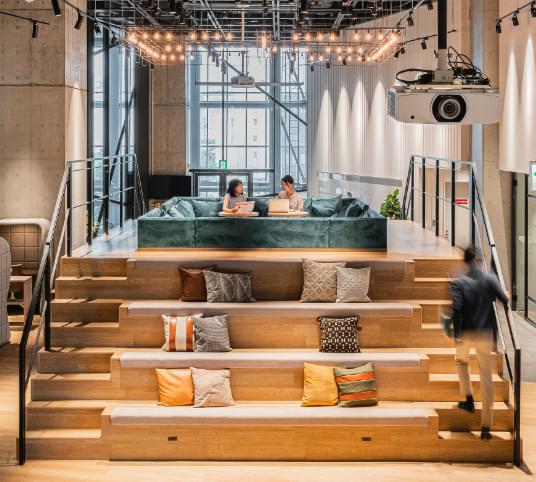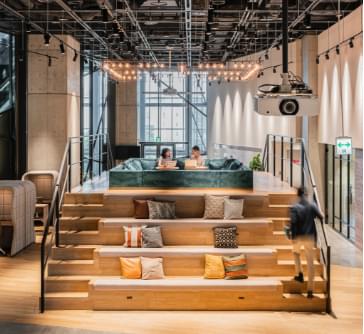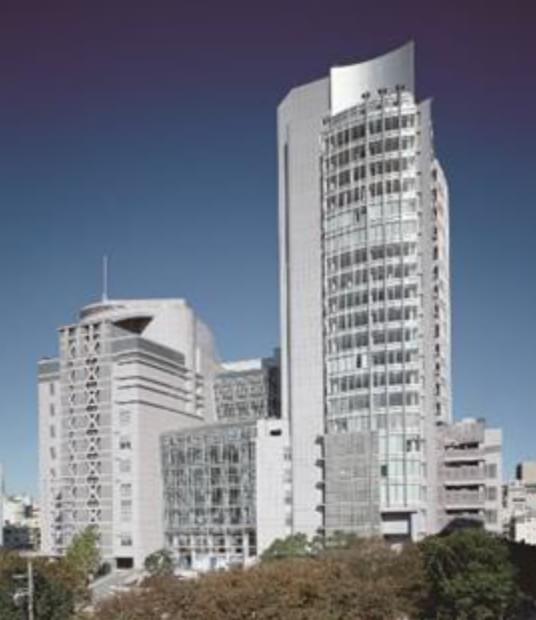 Name

Nagoya Innovator's Garage

Foundation

July 8th 2019

Address

〒460-0008
Nadya Park 4F, 3-18-1 Sakae, Naka-ku, Nagoya city, Aichi pref. JAPAN

Open

Mon. to Fri. 9:30 - 21:30
Sat. 10:00 - 17:00

Closed

Every Sun.
Golden week, Obon holiday, New year's holiday

Access

Yaba-cho subway station on Meijo Line
#6 exit 5min walk to the west

Sakae subway station on Higashiyama Line/ Meijo Line
#7 exit 7min walk to the south west